Upload your own dash to the TOMY D2 Pro 4.3" v2
You can download dashes from https://www.racedepartment.com or create your own with the Nextion Editor that Simhub installs.
With this guide you can upload your own creations or creations of others to the D2 Pro 4.3" v2 screen.
The communication speed with the screen is 115200, therefore, the first thing to do is indicate this speed in the dash that you have created or in the dash that you have downloaded. To do this in the "Preinialize Event" tab, put baud = 115200 on the initial dash screen, some downloaded dashboards may have the baud instruction on all dash screens, you have to change it to 115200 on all screens.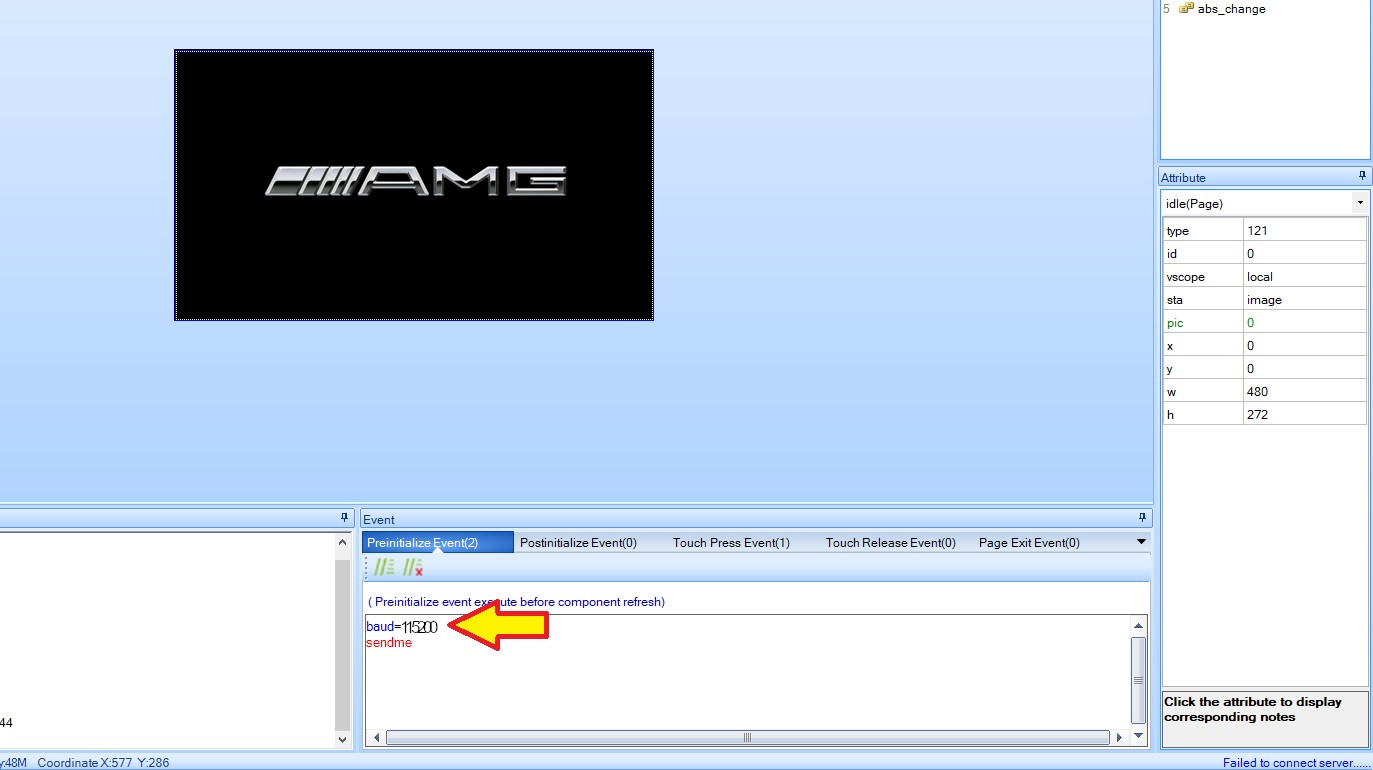 Save the changes made and go to File -> TFT File Output, a compiled TFT file must be uploaded to the screen.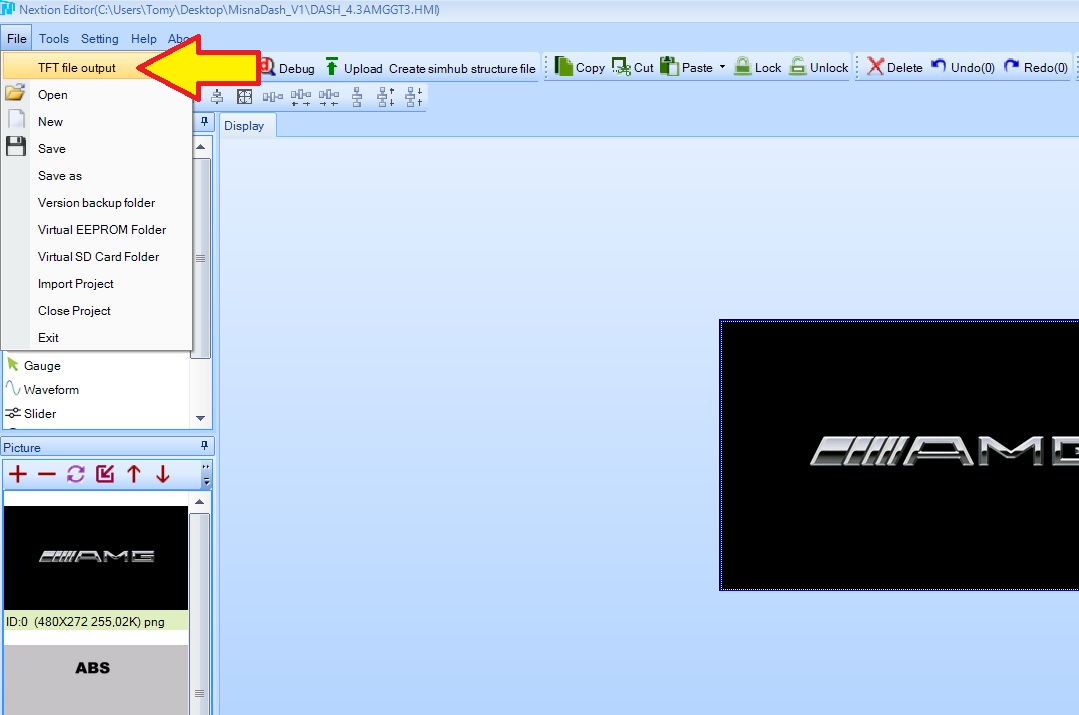 Indicate where you want to save the TFT file and click on "Output"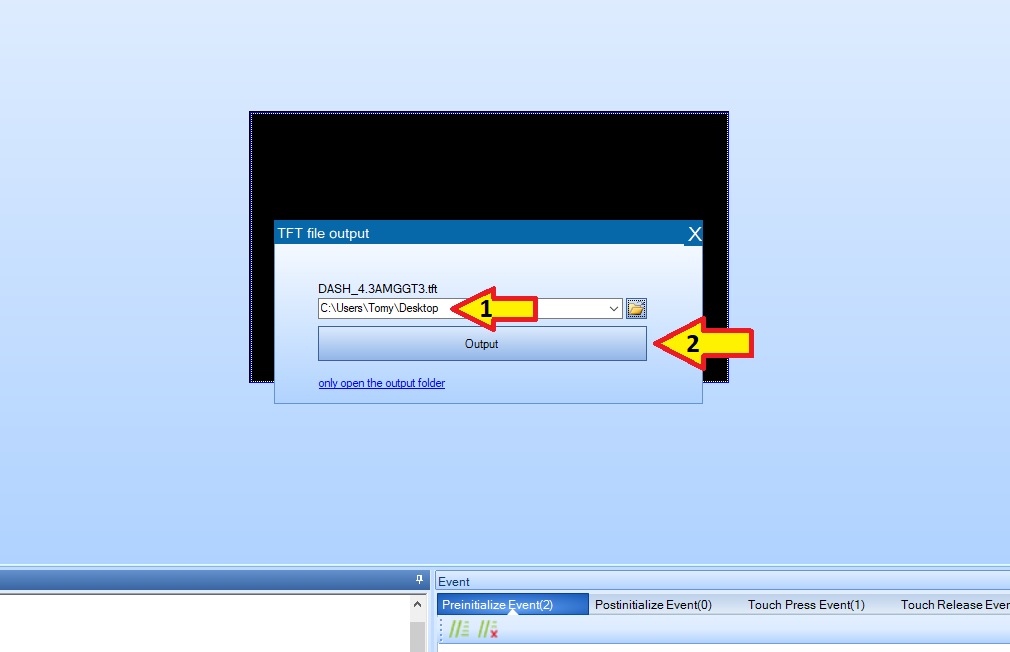 That TFT file is the one that has been uploaded to the D2 Pro 4.3" v2 screen.
IMPORTANT!!! Put the D2 Pro 4.3" v2 screen in Simhub mode since after uploading the TFT it will not change the screen mode and it will only work with Simhub.
To upload the TFT file, our program is necessary since we use our own protocol to upload TFT files to the screen.
DOWNLOAD PROGRAM -> TOM Nextion Uploader AR
Open the TOM Nextion Uploader AR program, load the TFT file and indicate the COM port where the display is connected.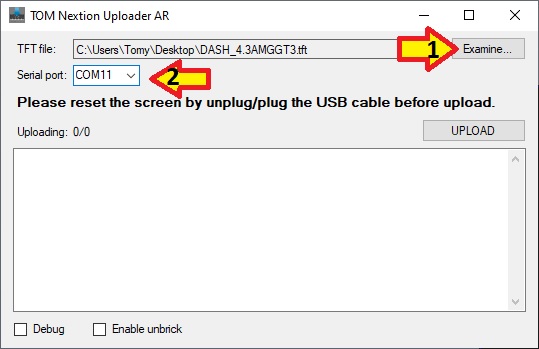 Press UPLOAD to start the process of uploading the TFT file to the screen.
A number of files are also required for the dash to work in Simhub, an hmistruct file and an hmijmap file. These files are generated in Nextion Editor by clicking on the "Create simhub structure file" button.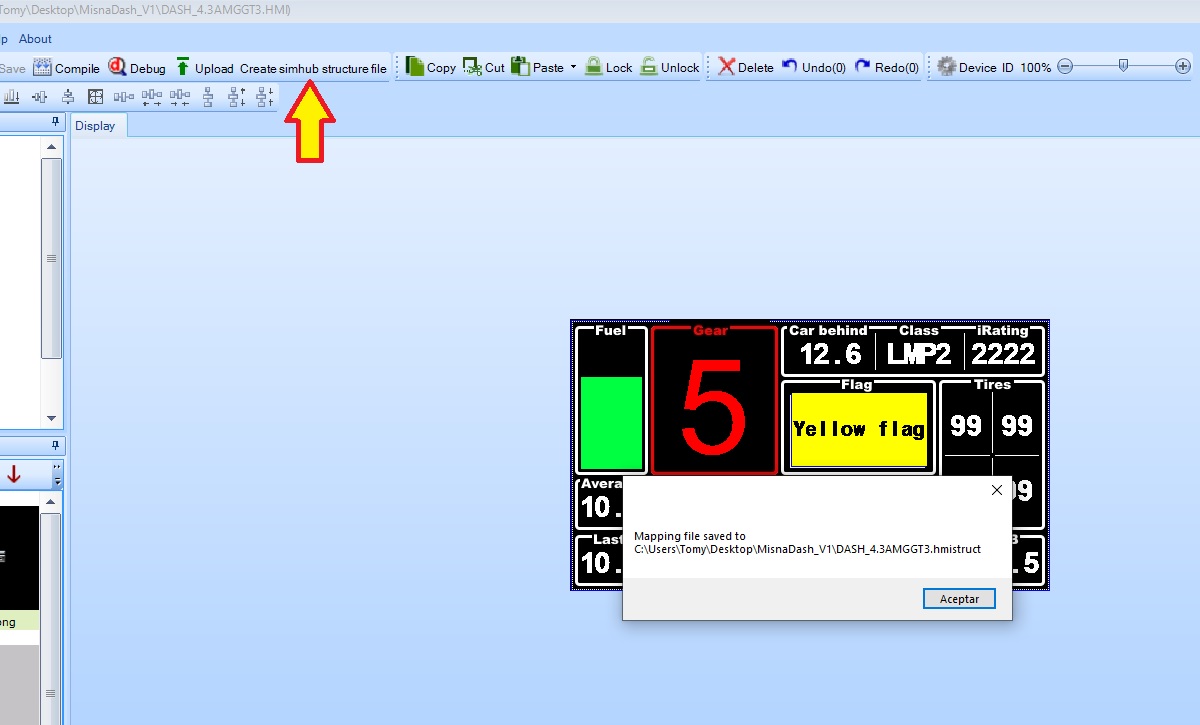 Copy these files into C:\Program Files (x86)\SimHub\NextionTemplate
Once copied you can open the Simhub program and go to the "Nextion display" tab and load the name of the previously generated file.